Thank you for learning more about Dr. Aiello's campaign for State Representative. There are many issues that matter to the families of Harrison, Macomb and Clinton townships. As a father of three, husband for 20 years, operator of a small medical practice for over 30 years, and a homeowner and property owner, Dr. Aiello has the experience to understand what is important to families.
Dr. Aiello will be posting important topics and issues below and where he stands based on his personal and business experiences.
Thank you again for visiting the webpage.

SMALL BUSINESS DEVELOPMENT AND ENCOURAGEMENT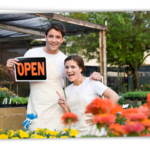 Experience matters! I ran a successful chiropractor business for nearly three decades. My wife and I also started a barista / espresso business that has become very successful. I believe in the entrepreneurial spirit. I have proven that small business owners are a cornerstone to Michigan's economy and if given the chance to grow and prosper (less government interference), all families benefit.
What Michigan needs is continued leadership that allows for both young and old entrepreneurs to develop their ideas and have incentives to stay right here in Michigan once those ideas flourish. Far too often small businesses are left looking to start some place out of Michigan. Michigan needs to embrace small businesses, encourage existing businesses to keep their doors open, and not interfere with what truly drives Michigan's economy: The small business owner and the auto industry.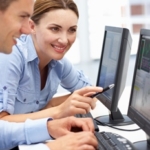 I fear that my children will follow the path of many of my friends' children and that I will have to pack them up and wish them well as they pursue employment somewhere other than Michigan. I know some young adults find great opportunities out of the state and take it. Why can't we have those same competitive opportunities in Michigan? We do actually, but we don't have enough of them. We need to let small businesses flourish and in return they will increase their ability to hire more people.
Michigan has always been a leader when it comes to manufacturing. Everyone in the 24th District is one or two degrees away from the auto industry still. I know I would not have half the clients as a chiropractor or running a barista business had it not been for the Big 3.  The auto industry can employ millions of Michiganders who are seeking skill trade jobs, manufacturing positions, and other jobs in the auto industry field. We need to continue to promote and support programs that prepare our young adults for any number of positions in the manufacturing industry, skilled trade business, and/or the research, development, and management professions.
EDUCATION: EARLY CHILDHOOD DEVELOPMENT THROUGH GRADUATE SCHOOL AND TRADE SCHOOL.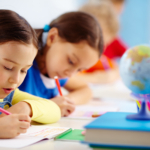 Michigan has been a leader in promoting higher education for both college and the skilled trades.  However, before they choose their higher education path, they need a strong foundation in reading, writing, and math. Many of our school districts in the state have serious problems. Those in education believe that this is due to lack of funding over the years, but the problem is much bigger than just money. We need to promote early childhood learning development where ALL students receive and retain the principles of writing, reading, and math. I have always been involved in my own children's education both at home and as a volunteer at school. Education starts at home and ends at home, but we have a lot of work to do when it comes to the in-between in education.
Although I am concerned about all children in this great state, I particularly am concerned about the children in this district.  I have talked to several teachers and administrators and hear their stories about budget cuts and all the challenges in education. Adding on the state's largest school district's issues and problems, is not what is best for OUR children in OUR district. If the money is there to help outside districts and there is a sound educational and financial plan to move forward, not just throw money at a problem, then I'm all for it. However, I want to make sure OUR kids are well taken care of as well. That's only fair.
ALTERNATIVE HEALTH AVAILABILITIES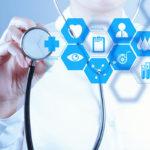 I've spent years in the medical field. I've witnessed different health care philosophies be introduced, implemented, taken back, and brought back again. With certain health care policies existing today, people are handcuffed with medical health care and limited insurance coverage.  I believe we need to allow people a wider range of medical treatments and coverage. Simply prescribing generic medicine that is still costly and overpriced to people because it fits their health insurance simply is not working. There is a lot of work to do when it comes to legislation in regards to health insurance and medical treatment policies and options. I am extremely qualified to sit in meetings and committees when it comes to issues that involve medical insurance.
REDUCE TAX BURDENS ON HARD WORKING TAX PAYERS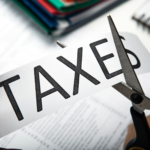 I've been told by many people in the financial world that "paying taxes is a good thing…. It means you're making money." Although I would agree with many of them to a point, I don't agree that the middle class should shoulder much of the tax burden the way it does. Our government has spent billions trying to bail out many in financial trouble in the housing market and big corporations. What about those that make their mortgage payments, pay their bills, and pay their taxes quarterly or annually? I believe our government should not overlook those taxpayers who are trying to do the right thing. I'm not implying they need a special reward, but they should not be told "thank you" with a tax increase.
INFRASTRUCTURE AND THE ROADS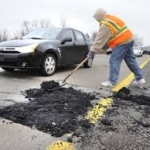 Michigan citizens including those in the 24th House District sent a very strong message to the Legislature and Governor's Office by voting down Proposition 1 in 2015 by an astonishing 80 percent "NO" to 20 percent "yes."  Yet, after all was said and done, the House and Senate both passed measures to increase the gas tax to "fix the roads." Once again, it looks like throwing money at the problem is the status quo. What about road warranties, or revisiting stricter load limit enforcement? Or how about using better materials the first time? We need to look at all options and maximize our federal match money when it comes to fixing our roads, keeping the roads maintained, and maximizing existing tax dollars, not increasing taxes.
SAFETY AND SECURITY – LOCAL, STATE, AND NATIONAL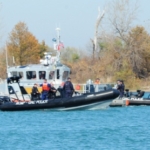 There are very few districts in Michigan that have such a huge concern about safety and security at the national level as the 24th House District. Our waterway in Harrison Township shares a border with Canada. I want to work at the state level with the Federal government to figure out how to increase Coast Guard, National Guard, and local agencies' presence in patrolling and protecting our waters.
Recently our neighbors to the north in Macomb County fought a heated battle with the Michigan Department of Environmental Quality (MDEQ) and West Bay Exploration with regards to oil drilling just yards away from residential houses. This cannot happen and we need to allow local government control to have the right to not allow oil drilling and explanation in our backyards.
VETERANS AND SENIOR CITIZENS – PAYING RESPECT TO ALL THOSE WHO HAVE ALREADY SERVED OUR COUNTRY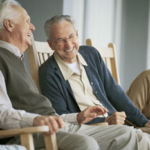 It saddens me greatly when I hear or see a senior citizen or a veteran struggling. We live in this great country and yet we have seen benefits for veterans and seniors be reduced considerably. The average pension that many receive along with Social Security sometimes is not enough to cover every day expenses and medical care co-pays. Sometimes, it isn't even enough to give a decent standard of living.  We need to do more to promote businesses who make it a priority to hire veterans. We need to fight tooth and nail against cutting programs that work tirelessly for senior citizens. All of this will require careful budgeting at the state level. The state should lead the way in setting policy that concern seniors and veterans. Senior and veterans should not have to rely solely on local governments to provide.